A message from Advocates for Baltimore County Schools, which is asking residents to urge their state senators to vote against an amendment that would delay the possibility of a hybrid (partially elected) school board:

IMMEDIATE ACTION IS REQUIRED: The SB10 vote by the Baltimore Co. Senate Delegation was postponed yet again. The reason it was postponed is because there is another amendment being seriously considered – a binding referendum. This amendment was raised by Senator Delores Kelley a week ago but we thought it was a dead issue. Apparently, the Attorney General has just determined that it is legal to have a local, county-wide referendum voted on in the 2014 election that is binding. We are told that Senator Zirkin will support this amendment.

WE DO NOT WANT THIS AMENDMENT.

This will stall the entire process for at least another 3 years. It will take until the 2014 election to get the referendum results and then until 2016 to elect just 3 school board members! Worse yet, imagine the big money from the campaign coffers of those in high places being used to buy television ads using scare tactics to tell people that school board elections will HURT Baltimore County! Scare tactics could include telling people that evolution will be removed from our textbooks, telling people TABCO will buy elections, just to name a few.

Do you remember the gambling ads that we were forced to watch over and over about the evils of each position? Big money can pay for incredibly deceptive but powerful ads against this movement. It won't help us that Baltimore County has one of only 4% of the school boards in the country that are all-appointed. Big money advertising can do a lot of damage and hide behind a PAC.

What is most frustrating is that we are so close to having a hybrid school board bill passed this year! We need to ACT IMMEDIATELY to advise our lawmakers to not support this referendum. PLEASE URGE ZIRKIN AND THE OTHER BALTIMORE COUNTY SENATORS TO NOT SUPPORT THIS AMENDMENT!

Contact information is here:
http://msa.maryland.gov/msa/mdmanual/07leg/html/gacobco.html

Note: If you live in the Towson area, your state senator is Jim Brochin.

---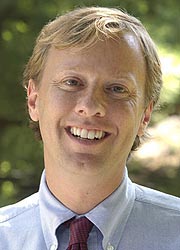 JAMES BROCHIN
Democrat, District 42, Baltimore County
James Senate Office Building, Room 221
11 Bladen St., Annapolis, MD 21401
(410) 841-3648, (301) 858-3648
1-800-492-7122, ext. 3648 (toll free)
e-mail:
jim.brochin@senate.state.md.us
What do you think? Post or read comments here: Comments